Porsche PIWIS3 System update to PIWIS 3 v42.100.200
You're ordering an SSD disk with the system ready to work.
Package including:
Samsung SSD 500Gb brand new 1pc
Porsche PIWIS 3 system V42.100.200 is the latest upgraded online (2023-09)
Porsche PIWIS 3 V38.25 engineering system (The most stable version with full database)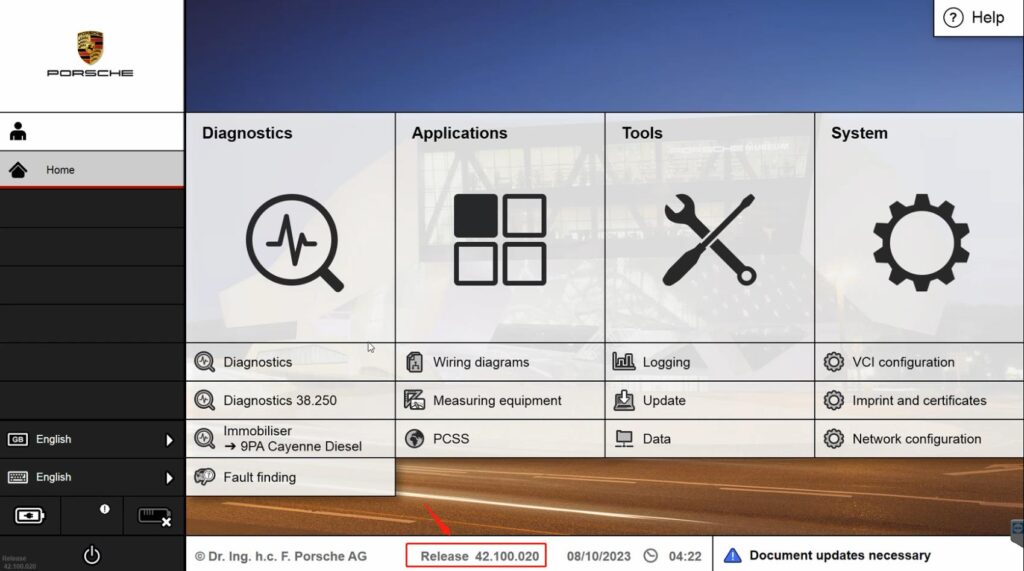 This PIWIS 3 system will allow you to do the below jobs with our PPN online login support remotely via Teamviewer.
PPN online coding remote support
Porsche full series OEM retrofitting coding programming
2nd hand ECU components protection unlock
VTS disable
Front-end / rear-end programming
DME ECU exchanged programming
BCM exchange
Key programming
Tycan full campaign update
Many more …
Note: This package does not include the PT3G VCI Porsche original kit, please ensure you have the Porsche genuine VCI kit to work with the PIWIS 3 original system.
PIWIS3 System Demo

3 Ways to Support PPN Porsche Online
Expert PPN Porsche
OEM Way dealer based PPN Porsche remote support include VCI and PIWIS System, support Porsche full series diagnosis coding programming.
Start now
Master Port Forwarder
Users with multiple copies of PIWIS or older versions that don't support PPN and special coding or programming needed.
Smooth network speed

Original PT3G or PT3G E VCI v2 is required.

Normal Windows Laptop
Part of Porsche coding support
Start now
Launch SmartLink
For car owners or users with cloned PT3G VCI or aftermarket 3rd party interface, no PIWIS system, nor old duplicated PIWIS software.
Smooth network speed

Launch SmartLink C
Limited Porsche coding support
Low demands
Order now
Coding Programming
Automatic coding, Manual coding, Customer-specific settings and Factory settings coding modes
Maintenance Function
Use this function to call up control unit-specific processes that cannot be implemented generically from the ODX data
Wiring Diagrams
This application is the representation of physical connections and layouts of circuits
Drive links/tests
Displays the drive links of control units, change the parameters of these drive links and run test routines for individual module
Guided Faults Finding
Generates a test plan for a fault code. This test plan shows the best sequence for carrying out tests. GFF compiles a list of recommended tests, documents and wiring diagrams
PIWIS 4 PPN Online
Removing CP lock, Immobilizer Adaptation, Key Programming, Campaigns Updates, Codes, Technical Documentations, Piwis4 Software with Full Engineering mode (E, V), more
Request for a quote